Teeth in a Day, also known as "All on 4 dental implants" is a popular option for patients who are interested in seeking dental implants. This type of implant provides patients with that beautiful smile in just one appointment!

In this article, our Vacaville dentist, Dr. Amani Takher  provides a general overview for what teeth in a day is and what benefits all on 4 dental implants provide to patients.
What Are All-on-4 Dental Implants?
All on 4 is a fixed denture that is supported by four implants placed in the top and bottom of a patient's mouth. All on 4 implants are comfortable, strong, and reliable allowing patients to eat and speak like they would with natural teeth. This option gives patients the opportunity to get that beautiful smile in a single day.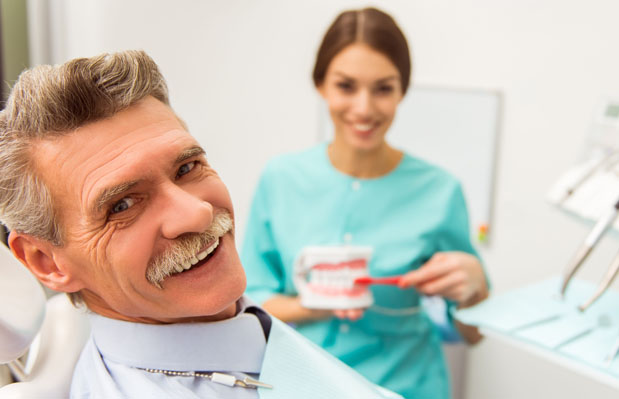 Do All-On-4 Dental Implants Require Different Maintenance?
Caring for your all on 4 dental implants is similar to caring for traditional dental implants. Maintaining good oral hygiene is recommended along with regular dental visits to our office to determine if your implants are still functional.
What are the benefits of All-on-4 Dental Implants?
Some of the benefits of Teeth in a Day include:
Restores a patient's smile with only four implants needed.
Procedure only requires one appointment making All on 4 implants a popular option for patients.
Implants are strong and stable providing results that last for years, or even a lifetime.
Bone grafts are typically not necessary with this option.
Healing time is reduced making this a popular option.