A dental bridge is a restoration that can be used to replace a missing tooth. Bridges are custom made for each individual patient. They typically have three sections: two outermost teeth that attach to your own natural teeth and the middle section that replaces the tooth that is missing. Bridges can last for decades without requiring any type of special care other than brushing and flossing.
Why are Dental Bridges needed?
You may need or even want a bridge because you're missing a tooth. When you're missing a tooth completely, you may find that it's difficult to eat and chew normally. You may even be embarrassed over your appearance and are looking for a change. Bridges are ideal for patients who cannot or do not want to sit for dental implant surgery.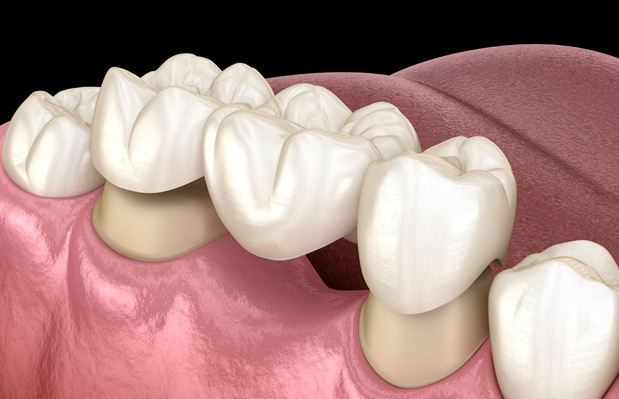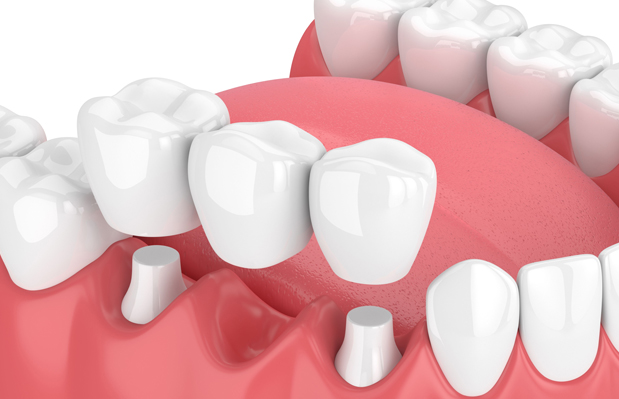 Who is a candidate for Dental Bridges?
With an exam, we can help in determining if you may need a new dental bridge. Oftentimes, a tooth was removed via an extraction or fell out on its own due to trauma or decay. Bridges are helpful in replacing what's missing so that your smile is restored. If you aren't a good candidate for dental implants, we may suggest that you have a bridge placed instead.
What happens during the procedure for Dental Bridges?
The procedure begins with local anesthetic used to numb the area. We then work to file down the two surrounding teeth so that the bridge fits easily on top. Once this is finished, impressions are taken and used to make the permanent bridge just for you. You'll come in for a second visit to have the bridge attached permanently. The fit and bite of the new bridge is adjusted to ensure that the restoration is as comfortable as possible for you. You can benefit from a full, healthy and beautiful smile that helps to fill in areas within your mouth that are missing dentition.
If you think you may need a new dental bridge, call us today and we can get you in as soon as possible.