Porcelain veneers are a very popular cosmetic option for individuals who are looking to correct for stains or other aesthetic imperfections in their smile. However, a common question that patients will often raise to our staff is if veneers are as strong as natural teeth.
In this article, Dr. Amani Takher explores this question while also providing some tips to maintain your veneers. Make sure to contact his friendly staff in Vacaville, CA if  you had any questions!
Are Veneers As Strong As Real Teeth?
Yes, with proper care and maintenance, your veneers can be just as strong as natural teeth and last for many years. This is primary due to the way that they are bonded to your teeth. A cement material is used to bond veneers to the front of your teeth. This allows veneers to be durable and long lasting. The average life of veneers can be between 10-15 years with proper care.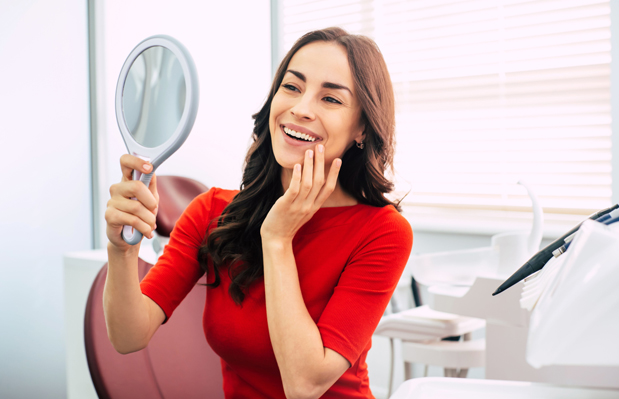 Are Veneers As Strong As Real Teeth?
Veneers are extremely durable if they are taking care of. Brushing and flossing daily is recommended, as well as your regular dental visits. Additional tips that you can use to extend the lives of their veneers include:
Avoid biting any very hard objects or foods.
Wear a mouthguard to protect your veneers if you play sports.
If you suffer from bruxism or clench your teeth, a mouthguard may be helpful to prevent damage to the veneers.
Avoid biting your nails as this can damage your veneers.
Looking for Veneers in Vacaville, CA?
If you are interested in finding out more about dental veneers or are interested in scheduling a consultation with Dr. Amani Takher, please don't hesitate to contact Pena Adobe Dental Care in Vacaville, CA! We look forward to helping you.